Volunteers
Deposit Your Talent in the IMPACT TIME BANK and encash the Joy of Giving
Impact India seeks investment from the people, from all walks of life in India. It is an endeavour to elicit investment with the Time Bank and encourage people to be part of a unique and novel investment opportunity.
It is your time and commitment that are being sought as deposits. When you deposit your free time and voluntary work, you will become a part of a brilliant chain, you will be a vital link in a countrywide life-saving chain secured together by the LIFELINE EXPRESS.
For a project as ambitious as this, there is an imperative need for synergy, to be able to convert the over 75,000 km of Indian Rail Track into health tracks and reach out to the disabled, free of cost. Impossible is the only way to describe Impact India's projects without the invaluable support from the Time Bank Donors.
On the Hospital Train each senior surgeon, doctor, nurse, anesthetist, ward boy, cleaners, and other volunteers offer their services free of cost, and at any given hour there is a minimum medical team of twenty working on the Lifeline Express through fifteen hours daily.
Each project touches the lives of nearly 5000 persons. Averaging broadly the fees of each medical volunteer, the time and skills donated is valued at approximately Rs. 3.7 million per project (approximately US$ 75,000 or GBP 75,000)
First hand account of Australian volunteer-Kate Higgins: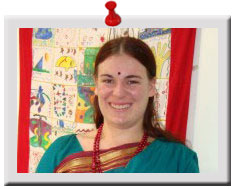 "I heard stories about the Lifeline Express as far away as Australia. I thought to myself "What a dynamic organisation. They truly know how to problem solve!"
"I hope to contribute what I can during my 3 months at Impact, but I know what I am learning will outweigh anything I can give. I am sure I will take this experience with me to my future endeavours in the aid and development sector. Through this exercise in skills exchange Impact India is giving globally in small ways without even knowing it."
"I'm sure all volunteers take a lot from the Impact experience. We take away with us what Impact India embodies: Action, not just talk; compassion, not just profits and most importantly it is a humbling experience, a reminder that we are all humans and we all deserve quality of life." -- 12 May 2009."
FAQ
Q. When did the LLE commence?
A. 16th July 1991.
Q. Is there a medical team/doctors traveling on the train?
A. There is only a staff of 8 persons administers and maintains the Hospital Train. The doctors and other medical staff are volunteers from local community and elsewhere.
Q. How does LLE recruit Surgeons, Anaesthetists, Nurses & Paramedics ?
A. Concerned State Governments are approached for doctors, medical team, etc. Word of mouth brings international and national expertise to the train.
Q. How do people from difficult areas reach the train?
A. By bullock carts, rickshaws, buses and trains.
Q. How can students and others volunteer on the LLE?
A. Contact us at impactindia@mtnl.net.in or impact@impactindia.org and we will guide you.
Q. How much does it cost to sponsor a project?
A. Each project costs INR 3.7 million (approximately US$ 75,000 or GBP 75,000)

For more information kindly contact Olga Monteiro
Manager, Corporate Affairs

olgamonteiro@impactindia.org
impact@impactindia.org